What do we mean by a collaboration that blooms? We mean collaboration that is quicker, clearer and leads to better results. School districts have been moving to more inclusive education for students with disabilities. Special educators and general educators can get to know each other's strengths, expectations, practices, and strategies. Collaboration leads to improved outcomes for everyone. So, how do you connect general and special educators? Give them the motivation and ability to solve problems using a common language they both understand. Feel free to show this presentation in your next meeting about collaboration.
According to ASCD,
When a collaborative teaching model between special education and general education works, the benefits for our students are endless.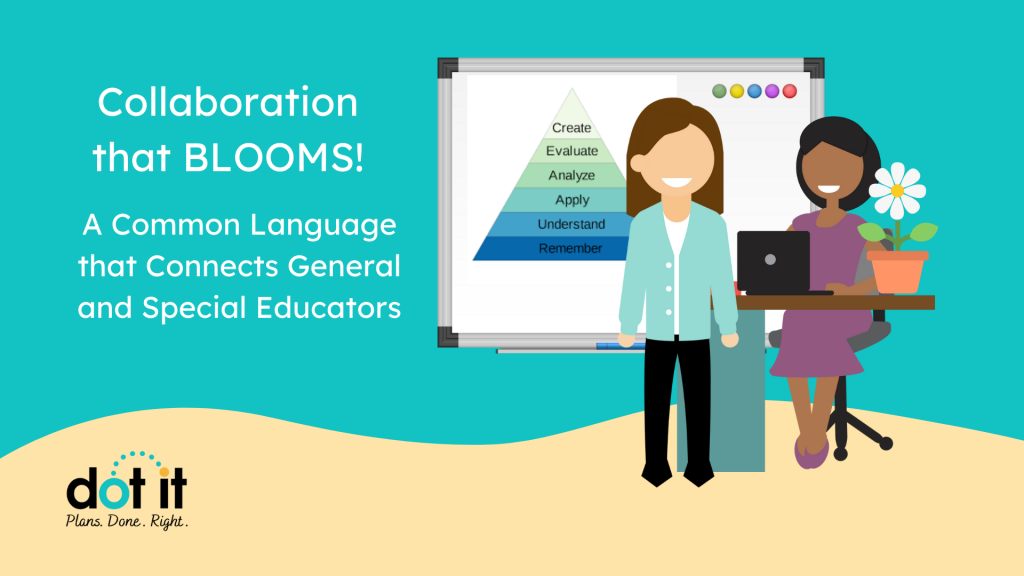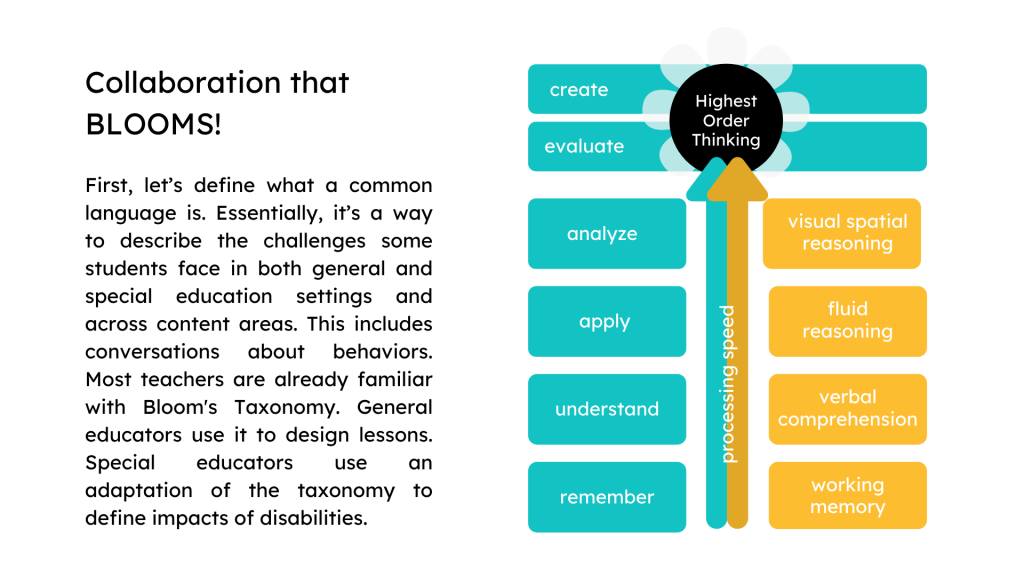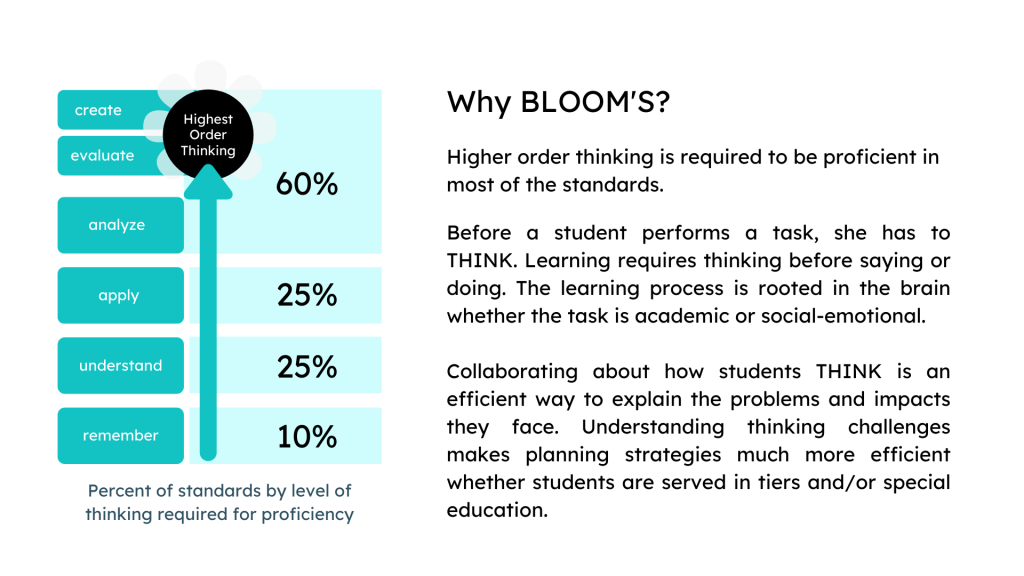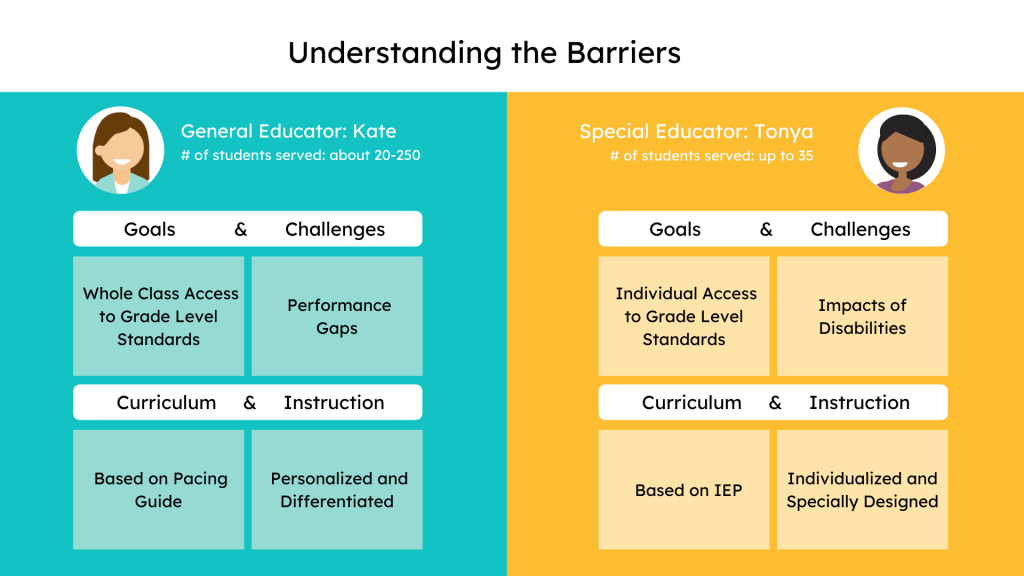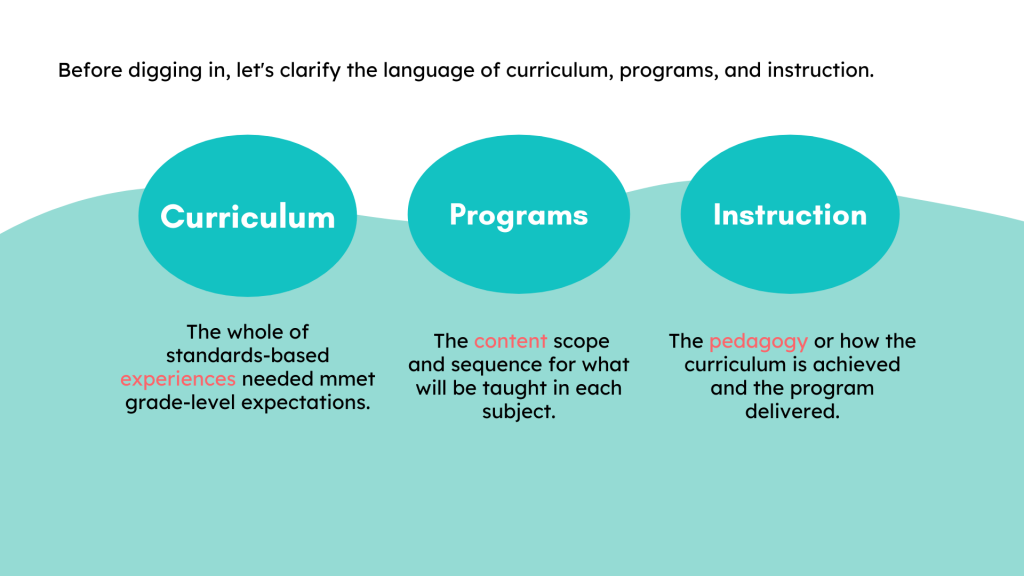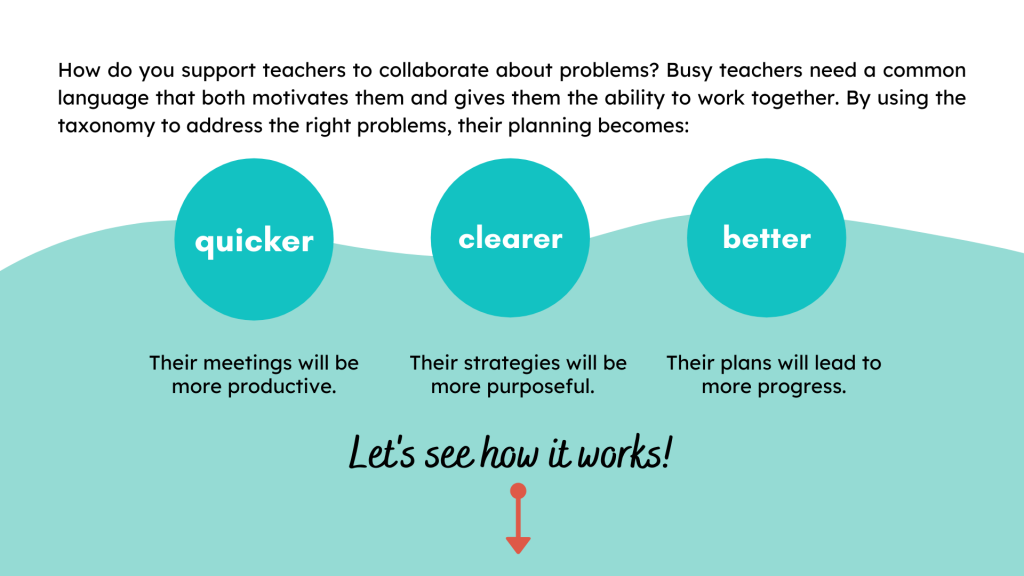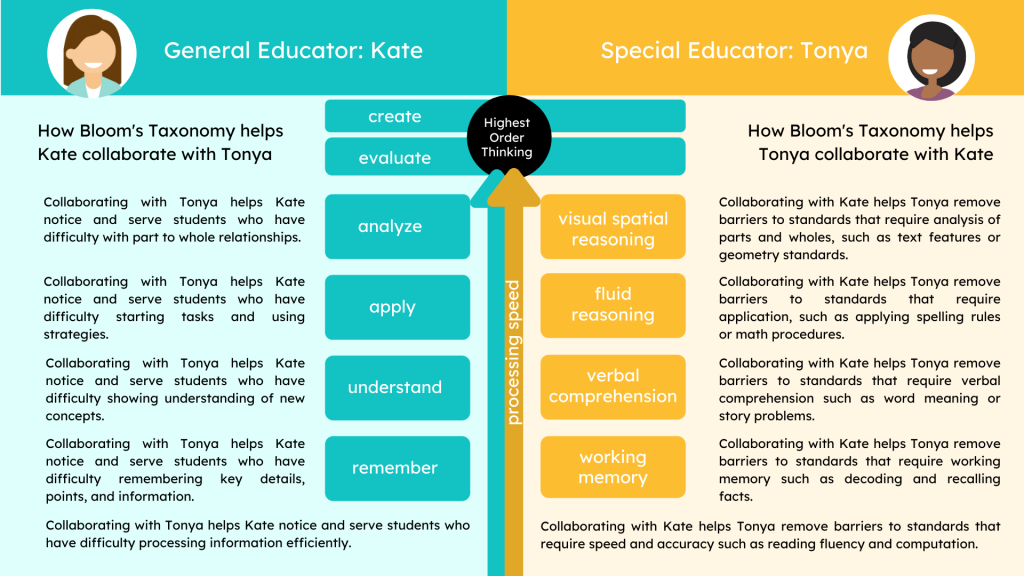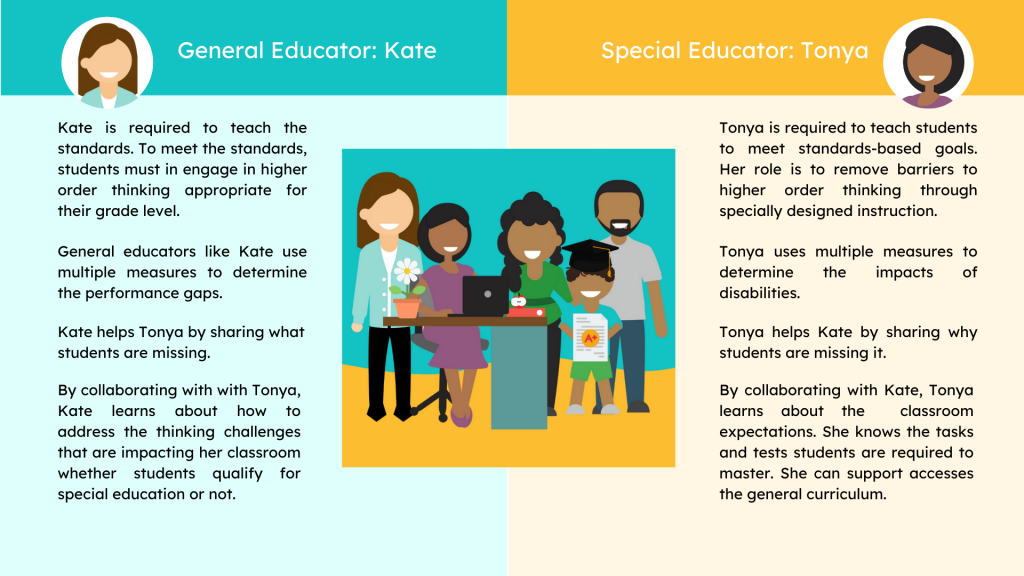 Here is a free Guide to help you connect general and special educators with a common language.
First, the guide outlines the goals and challenges each teacher faces. Second, it clarifies tricky vocabulary. Third, it shows why collaboration really matters.
In addition, you get super simple tools you can use to collaborate right now.
Use the Thinking Challenge Observation Checklist to get on the same page about problems.
Once you know the problem, use the Strategy Planners for Tier 1 differentiation and all 5 thinking challenges.
Teachers and teams love this guide. We think you will too!