In this post you will learn how to write a standards-based goal, quicker, clearer, and better. First you will learn who needs a standards- based goal. Second you will see why they need them. Third, you will align your given statement. Fourth, we will show you a formula for unpacking a standard to write your goal. Finally, we will show you what to put in your measurement.
We invite you to use this presentation in your staff development and share it with the people you think it can help. To learn more about our amazing software visit our home page at dotit.app.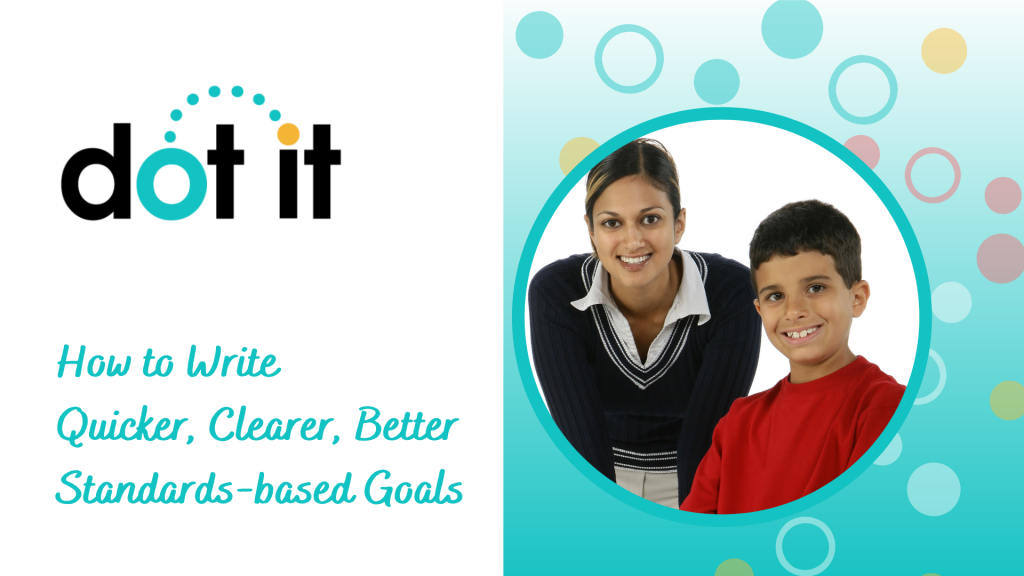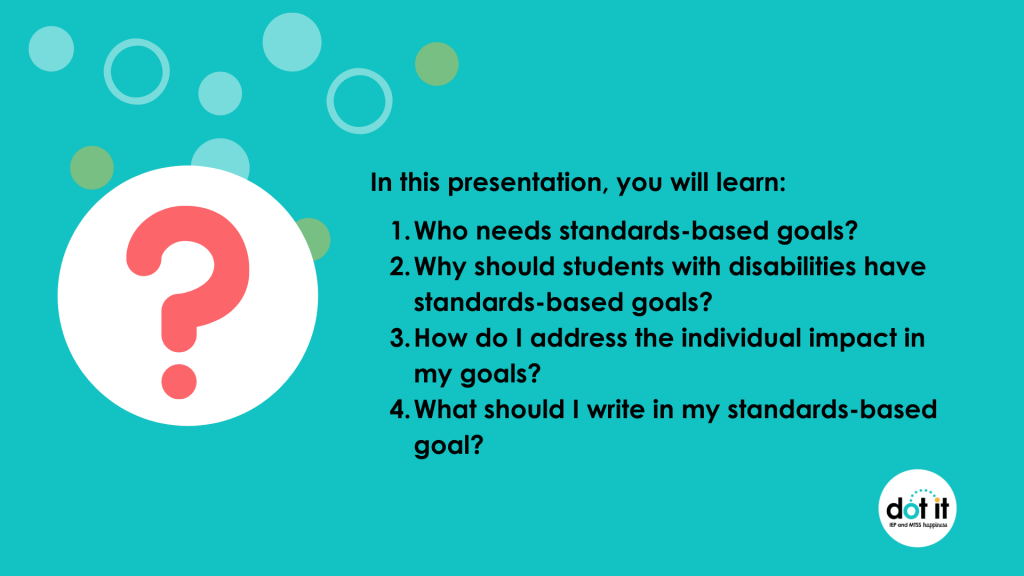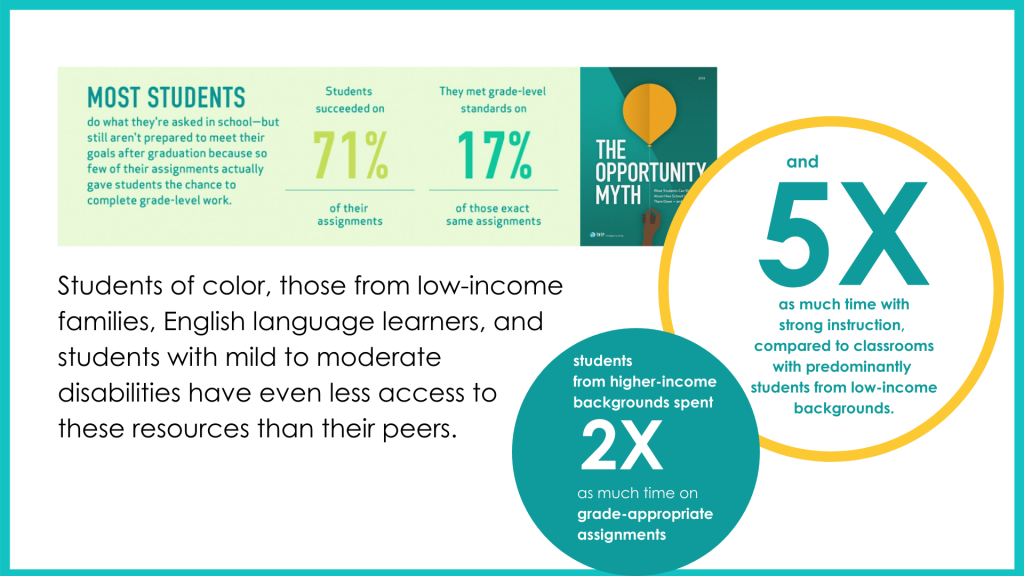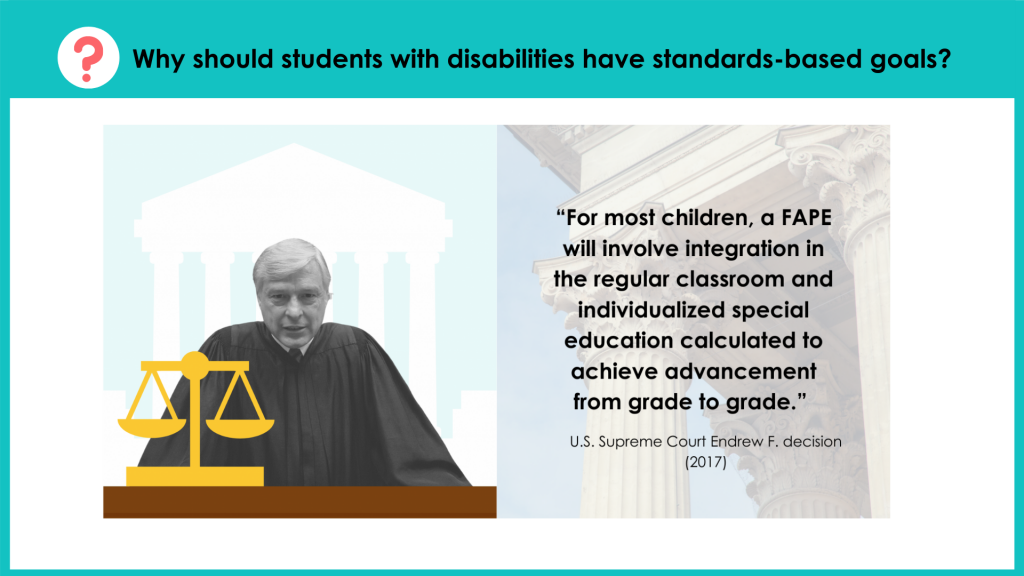 To read Endrew and you 5 Steps to Safety, click here.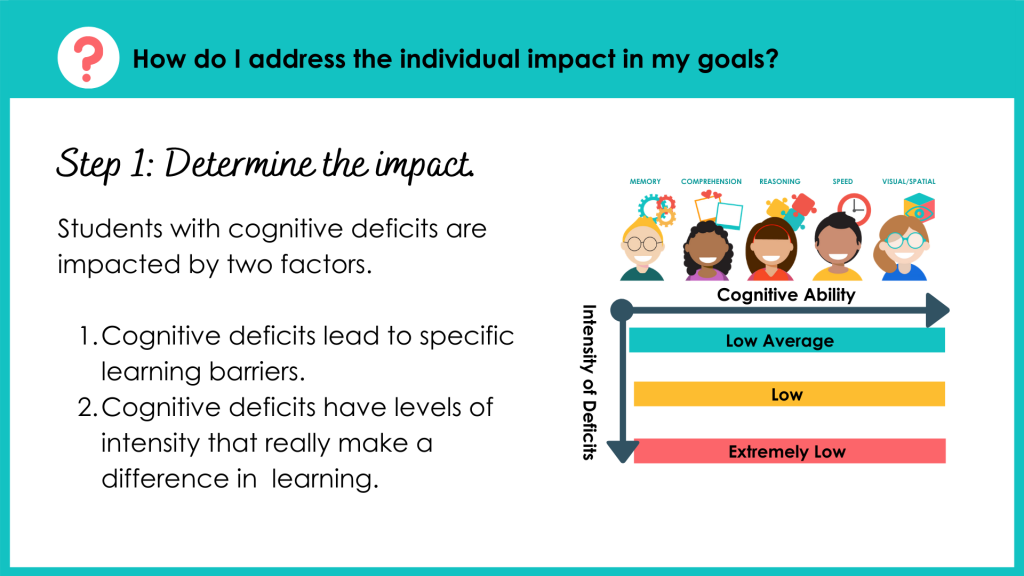 To learn how to write an impact statement, click here.