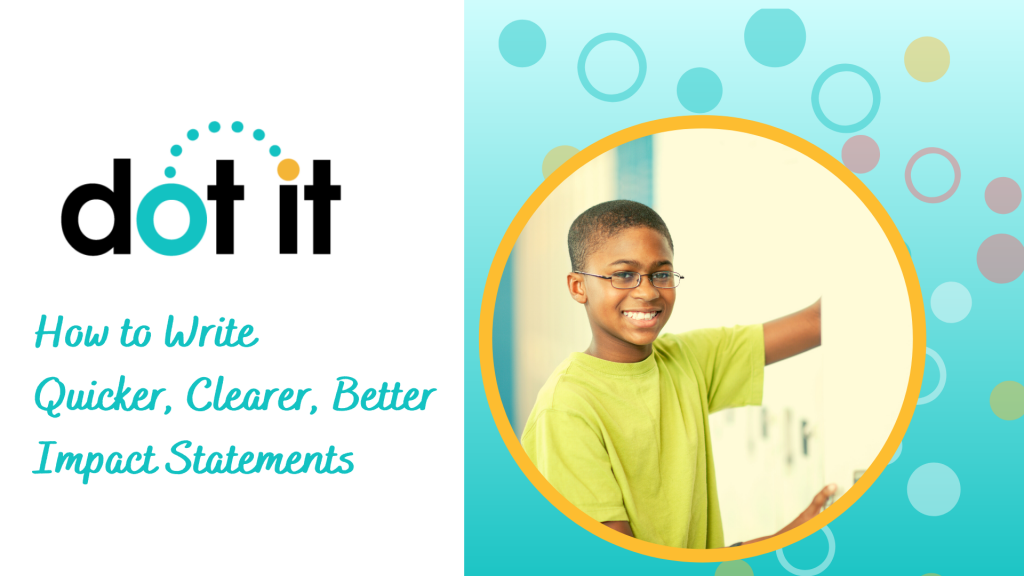 In this post you will learn how to write quicker, clearer, better impact statements. First, you will learn how to determine the content areas impacted. Second, you will learn to use evaluations and observations to describe why the student struggles in the general curriculum. Third, you will put it together in an impact statement that makes sense. Finally, you will learn what NOT to write in the impact statement. There are examples from Dot It at the end of the presentation.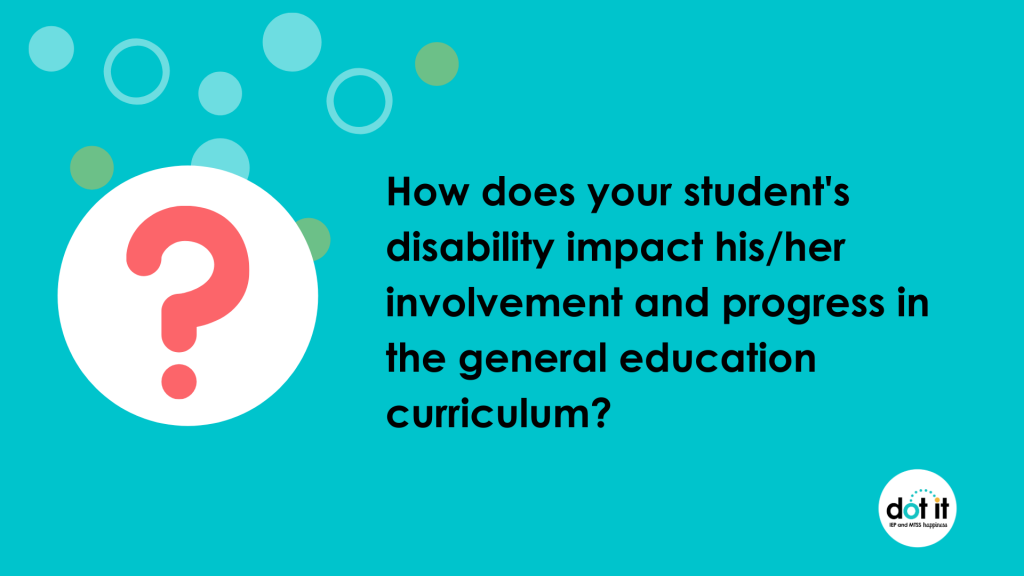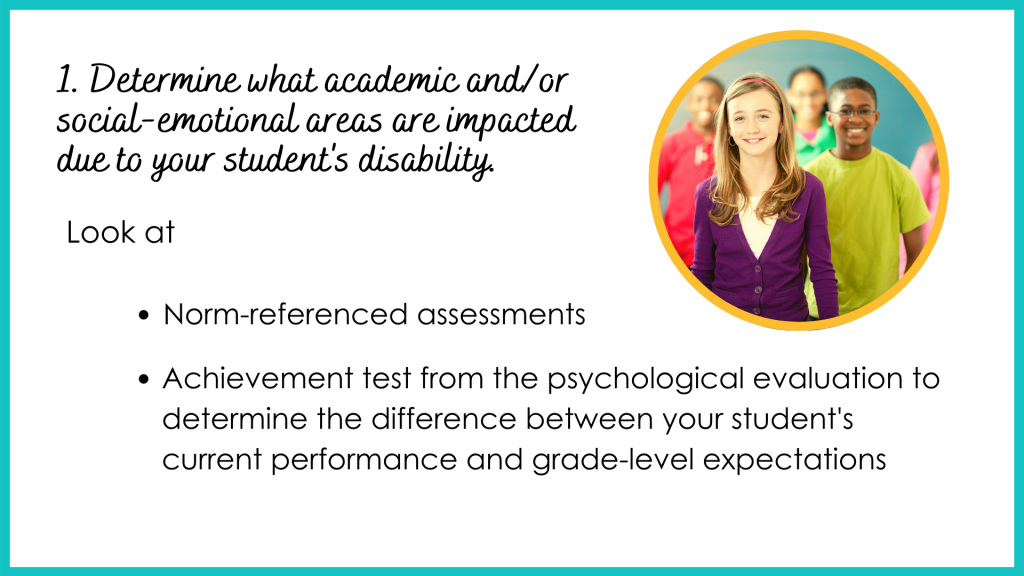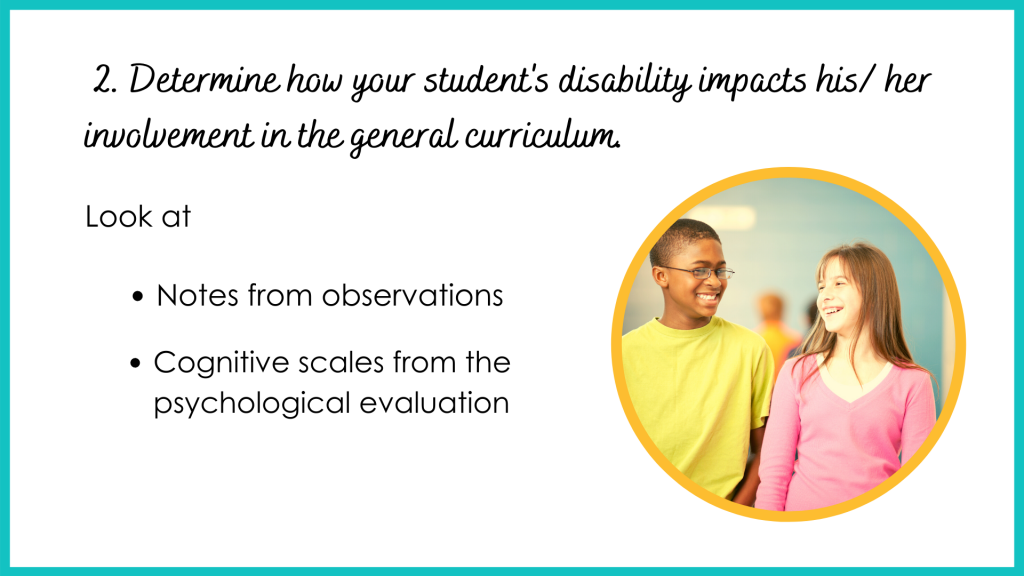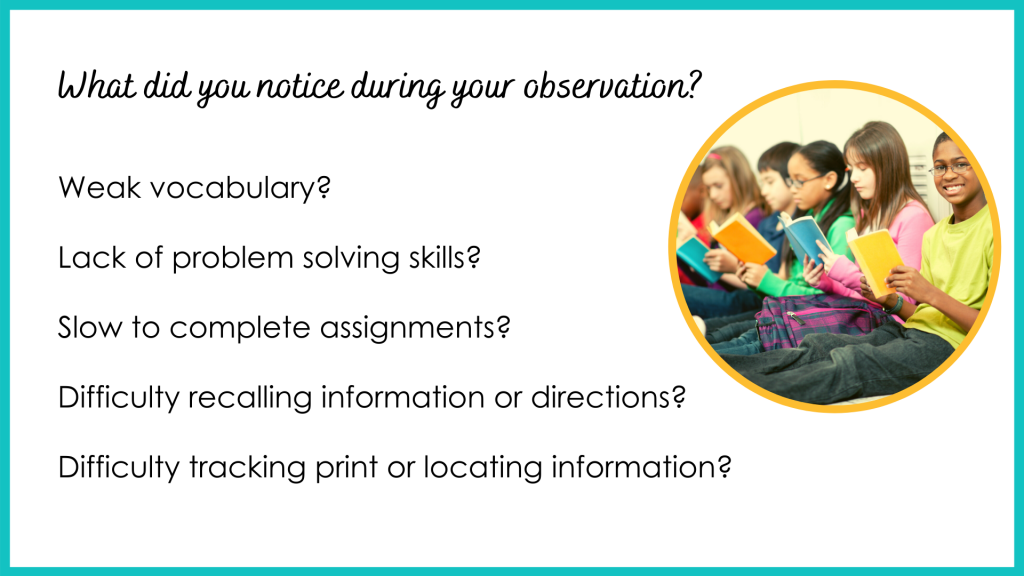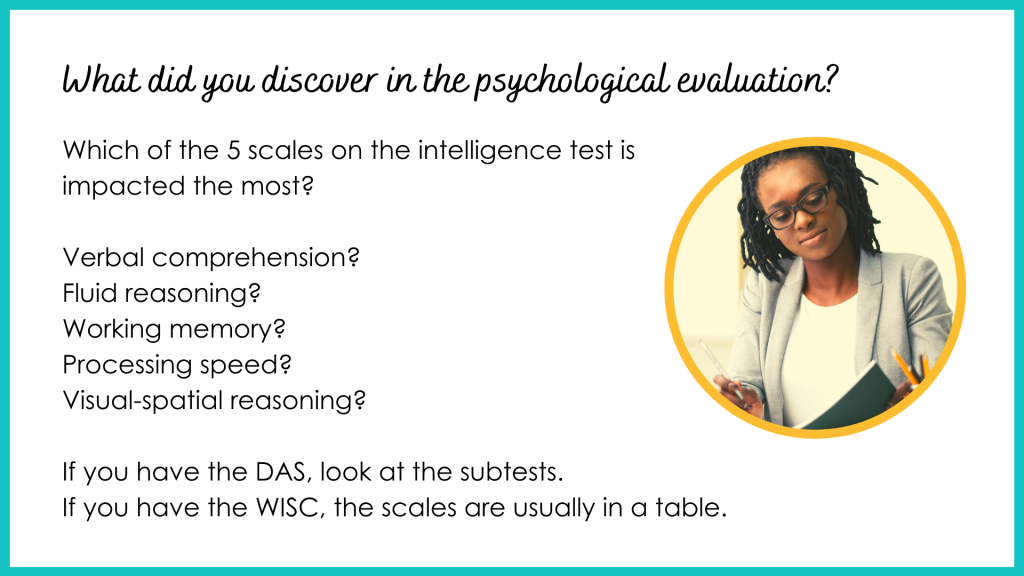 Need some help with this? Get our thinking challenges handout.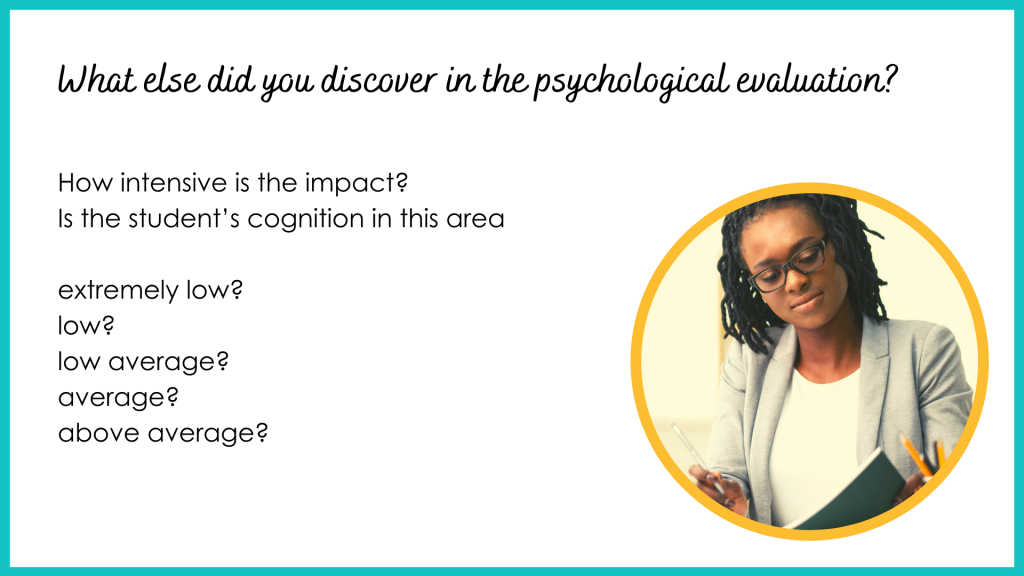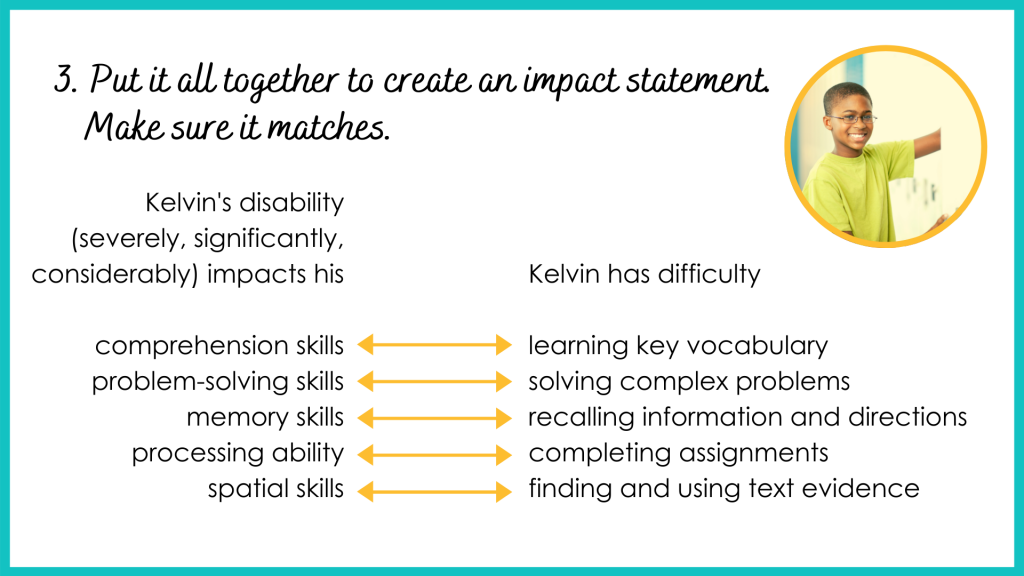 Learn more about the cognitive scales.