Progress monitoring graphs take different shapes. Some are flat. Others are perfect. Some are fast. The best are authentic. In this post, we will look at the fast graph. Ever wonder why student progress goes too fast? Here is what to think and do when progress goes too fast.
What is a Fast Graph?
According to IDEA and State Rules, progress monitoring procedures must be established for each goal in your plans. MTSS plans and IEPs describe what each student is expected to achieve within a specified time frame. For students with disabilities, that time frame is typically a year. For students in the tier process, that time frame can range from 8 weeks to 20 weeks. What does it mean when you see a progress monitoring graph that goes straight up every fast in a short amount of time? Is there a reason to be concerned?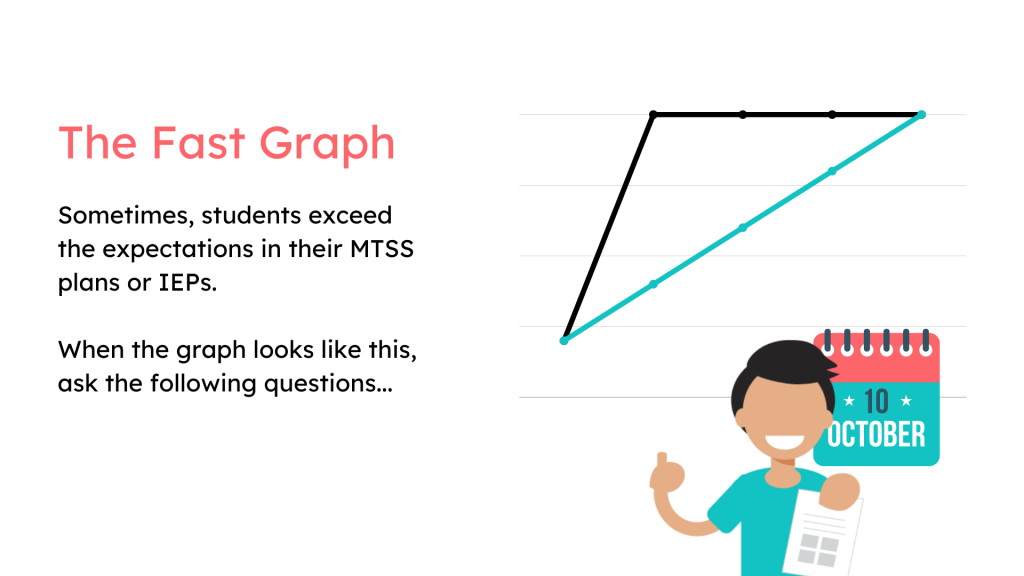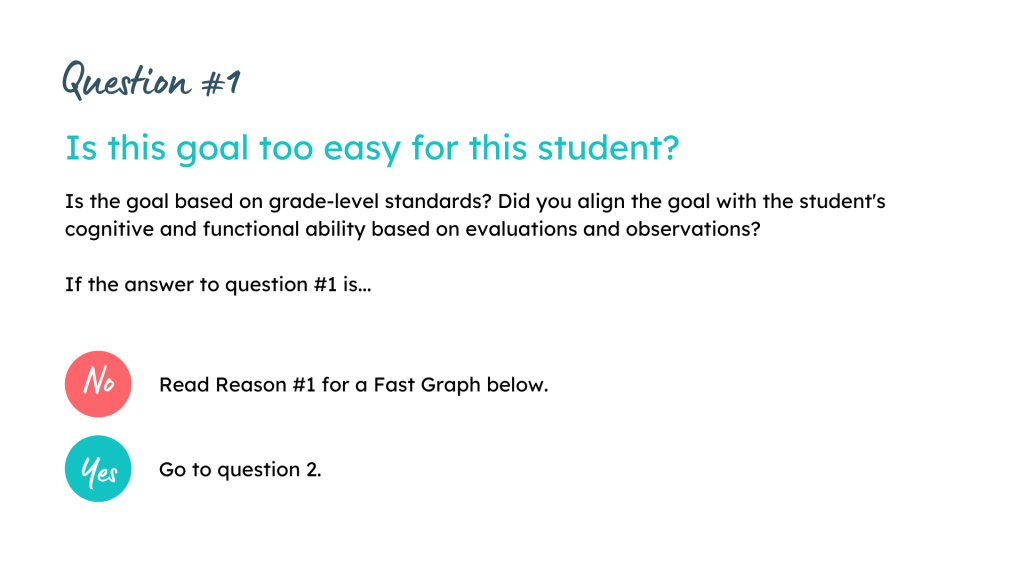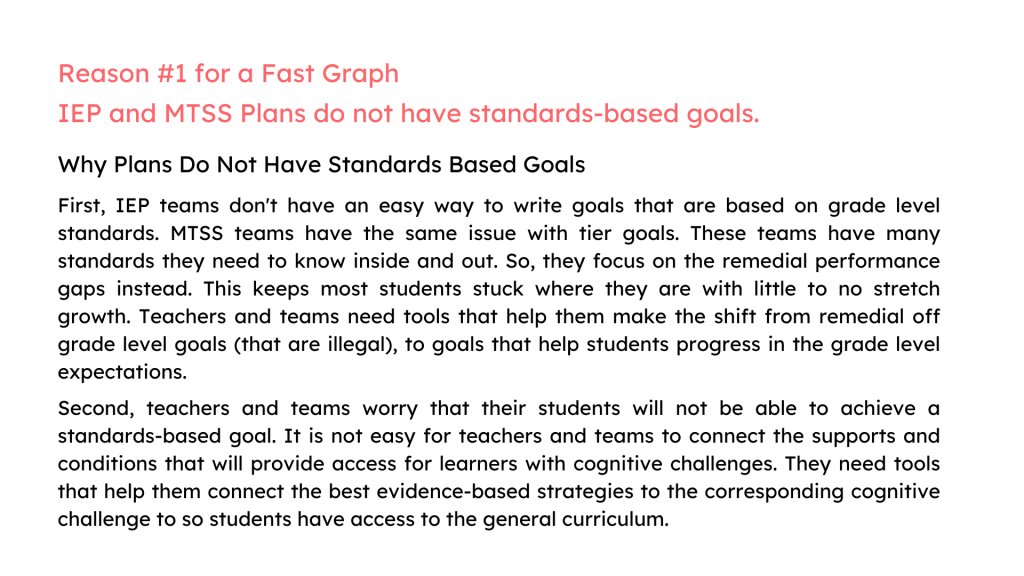 Not sure how to write a standards-based goal? Here is a resource for you.