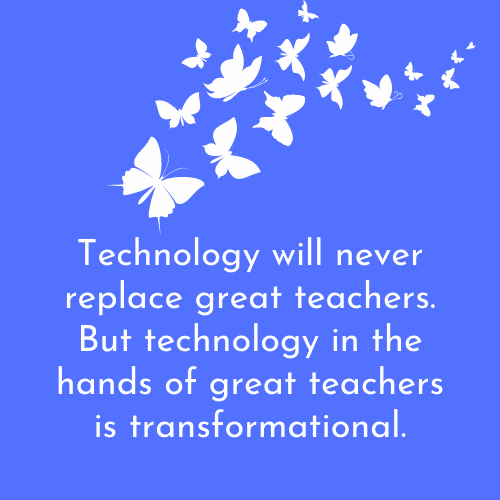 Teacher workloads continue to grow. The pandemic has expanded teacher responsibilities to the breaking point. According to the American University School of Education,
90% of new teaching job openings are caused by teachers abandoning the profession.
To make matters worse,
250,000 additional teachers will be needed in the US by 2026.
What might help teachers stay in the profession? One answer is better use of technology. I don't mean technology for students. I mean technology for teachers, coaches, and administrators.
Educators don't need technology that makes more work for them. They don't need technology that replaces their instruction.  They need technology that makes the work they already doing more efficient. New technology should be easy to access, easy to learn, and even easier to use.
New Technology Should Be Easy (and safe) to Access.
First, look for technology that is highly reliable. Check to be sure that the system does not experience outages, downtimes, or glitches. Nothing is more frustrating than a system failure in the middle of drafting an IEP. Consider adopting technology that is secure enough for everyone to use at home if they choose.
New Technology Should Be Easy to Learn. (As in SUPER easy.)
Second, new technology should not be a bear to figure out. You should not log on and wonder, "Now what the heck do I do?" There should be no expensive and time consuming training. There should be no difficult navigation and everything teachers need should be no more than 2 clicks away.
When choosing technology, it is best if the interface is highly intuitive. That means everyone should be able to log on and use the tool right away. The tool should easily guide users from step to step in a way that matches typical expectations and school processes. Look for technology that real educators had a hand in creating. They are much more likely to understand what you need. Look, too, for tools with short, embedded step by step tutorials. These should give only the need-to-know information for getting started. You can always dig deeper later.
New Technology Should Be Easy (and yes, FUN) to Use
Finally, technology should not be one more thing. Look for technology that aligns and improves what teachers are already doing. For example, could technology be used for planning? What about using it to schedule reading groups? Could it be used to collect teacher notes and student work? What about using technology to guide parent or team meetings? Think about what your people are making themselves in tools like Google docs. Think about the time that it takes them to create what they need. Look for tools that can create for you so you don't have to do it yourselves.
In conclusion, you can really appreciate technology that helps you organize your work in ways that make sense to you. You are probably tired of keeping up with paper folders, giant binders, and piles of documentation. You and your staff are spending hours writing out schedules, tracking progress, and writing plans. The mark of really great technology is how much educators love it. And how much they love it shows in how much they use it.
Looking for solutions? Here are some ways we can help.
DOT IT software purposefully connects everyone in your system to high quality plans, consistent practice, and progress to the standards. It is the most logical, brass tacks system for implementing MTSS and special education. If you are an administrator who is determined to improve while building teacher knowledge, skills, and morale, contact us here.   Or, message me on Linked In.
Looking forward to connecting with you!
Susan